12 of Our Best Tips & Tricks for Behavioral Health Private Practice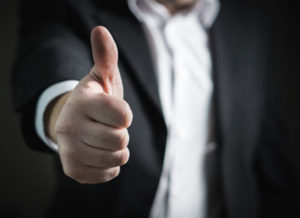 Looking back, we've put together quite the knowledge base of articles and advice for behavioral health professionals.
Our ultimate goal in building simple, friendly, and responsive practice management and billing solutions for behavioral health practices is to just make life easier for therapists. Part of that is leaning on the experience of our owner, Jim Jonas, LICSW, LMFT, and even our own wonderful customers.
We dug through the archives and found the best of the best thought pieces we've put together for mental health practices.
Without further adieu, here are 12 of Our Best Tips & Tricks for Behavioral Health Private Practice:
Insurance
1. 5 Basic Insurance Terms for Therapists Explained
Get that simple explanation you've always wanted for these 5 important insurance terms: Allowed amount, deductible, coinsurance, copay and out-of-pocket maximum.
2. Why Take Insurance? (According to Therapists in Private Practice)
Deciding if you should take insurance or stick to cash isn't easy, even if you're in an established practice. We interviewed some of the clinical directors who use BreezyNotes EHR to find out why they do…
3. Why NOT Take Insurance? (According to Therapists in Private Practice)
… or do not take insurance in their practice. Get perspectives from group and solo providers.
Marketing Your Practice
A great way to get more referrals from local physicians is to provide training. But you have to make sure to train on topics that provide value to the physician. We interviewed our founder, Jim Jonas, to find out what topics physicians want to be trained on.
Having high quality images on your marketing materials, such as your website, is important to help your practice appear professional. We tell you where to look when you need high quality images on a budget.
Therapy Offices
Melvin Varghese of Selling the Couch podcast interviews BreezyNotes EHR founder Jim Jonas about how he selected locations for his five-office private practice. But Jim is such a wealth of information that the conversation spanned many more topics, such as how Jim manages his practice's many contractors.
A little different from the choosing a general location, we dig into what you should look for in an office space, such as cost or even boundaries. What boundaries? Click the link to find out!
Talking to Clients
We all know the topics you skip when you're not talking to your closest friends, and politics is near the top of that list. But more and more, recent events in politics could influence your clients' mental health. Still, there could be significant fallout if discussing politics with a client goes bad. Read thoughts from multiple therapists about whether or not your should talk politics with clients.
Every clinician will encounter a situation where they have to refer a client to another therapist. It's important to do it right, since the wrong approach can be detrimental to a client's mental health. Learn from Jim Jonas about how he approaches referrals.
Other Tips & Tricks
Especially these days, keeping your clients' confidential information secure is incredibly important. Thankfully, there are a lot of easy things you can do to make that happen. There's no magic bullet that ensures 100% security, but here is a non-exhaustive list of 7.5 basic guidelines to help keep your computer and your clients' confidential information safe.
One of the problems with running your own behavioral health practice (especially as a solo provider) is that you're on your own. You can't just run to a coworker's office when you have a question. The good thing is, there are a lot of resources you can seek out for help, and many are free! Learn about 3 helpful online groups for behavioral health clinicians you can join.
Starting a private practice is an exciting step. Finally, you get to be your own boss, set your own schedule, and do therapy your way! But before you make the leap, there are some basic questions to ask yourself to to make sure you're prepared for success.
Share YOUR Private Practice Tips & Tricks
Are you a behavioral health clinician in private practice? Help you colleagues out and share your secrets to success in private practice on Facebook or Twitter.
Want to stay up-to-date on the latest Mental Health news the web has to offer? Check out Trade Winds, our weekly e-newsletter.